Our range of house types
we are constantly expanding
currently
between 55-353 m²
find solutions
A simple shape with a twist, combining a high roof and flat roof with louvres for a more modern look.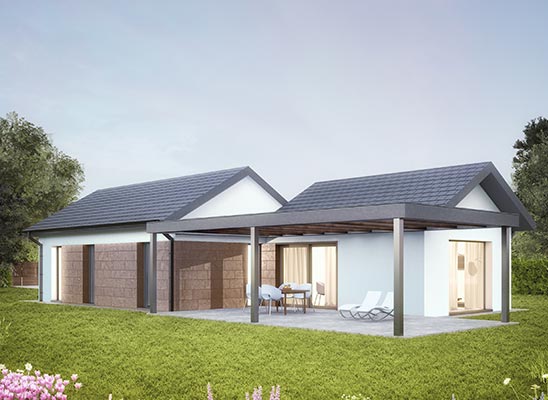 Simple, fast, quality workmanship. Ideal for larger families, cost-effective and comfortable. Our most beloved model.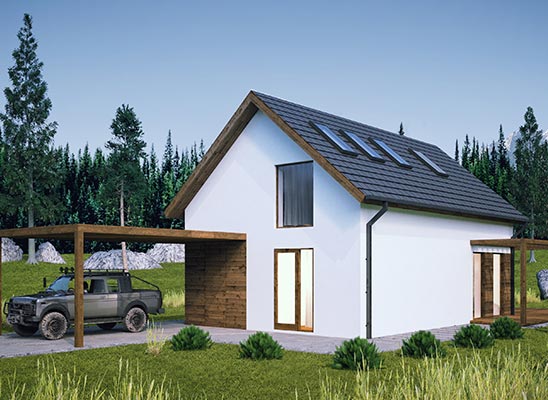 Ideal for families with one or two children. In terms of design, it follows a simple shape, with a combination of high roof and flat roof elements.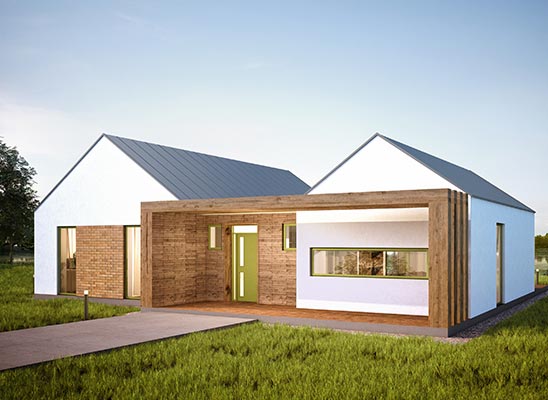 The building is ideal for families with several children, with a large surface area and shaded lighting, taking into account modern energy aspects.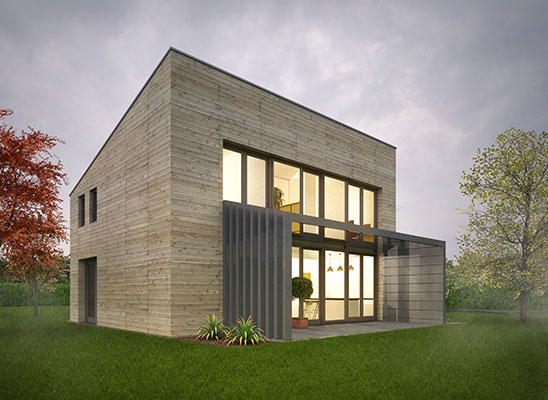 Set on two levels, the exterior has an extravagant, unique look. A high roof environment, yet a modern home.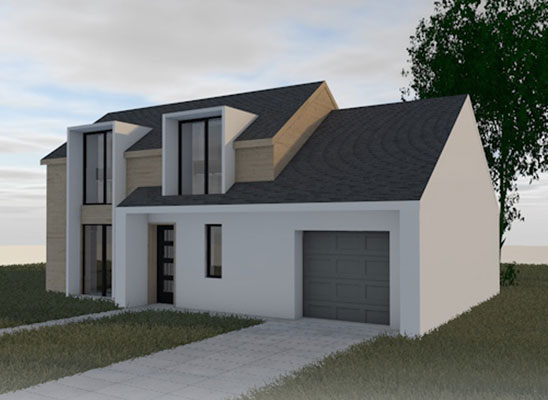 The floor plan is 99% similar to the SWING model house, but the look is more modern and elegant. Ideal for families with three children, it has 146 m² net floor area. 
Traditional in appearance, high roof, comfortable. Ideal choice for families with three children with 146 m² of living space.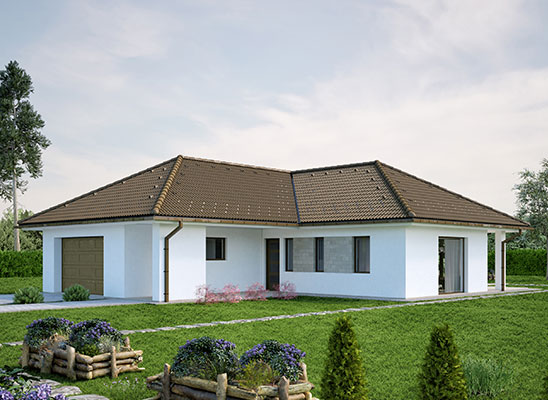 The Rock and Roll ecohouse is another family house with 134 m² of living space, ideal for families with three children. Modern design with a combination of flat roof and green roof.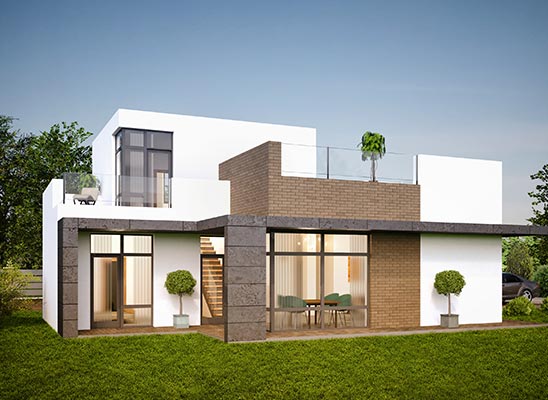 The Walzer ecohouse is an extravagant flat-roofed building of 199 m² with a modern design on two levels.
Following modern trends, SHUFFLE with its flat roof design is the ideal choice for those who like simple, clean buildings.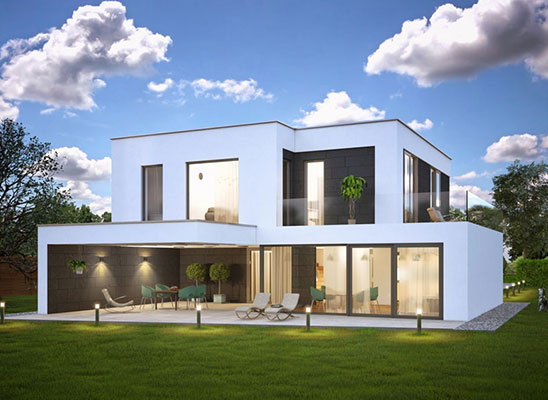 The relatively large floor area of this luxury building is modern in appearance, but also incorporates traditional elements, making it a perfect choice for high-ceilinged environments.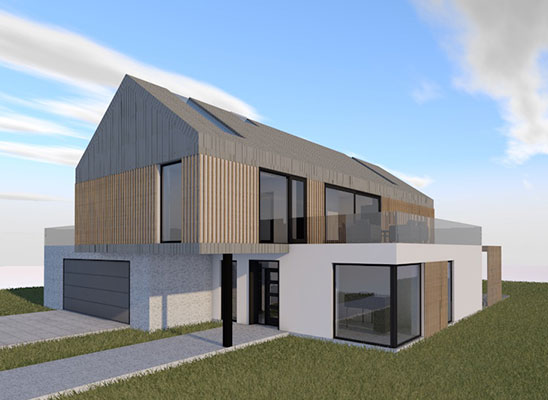 Modern, elegant and luxurious. Due to its large glass surfaces and orientation, it is recommended for special plots with panoramic views.